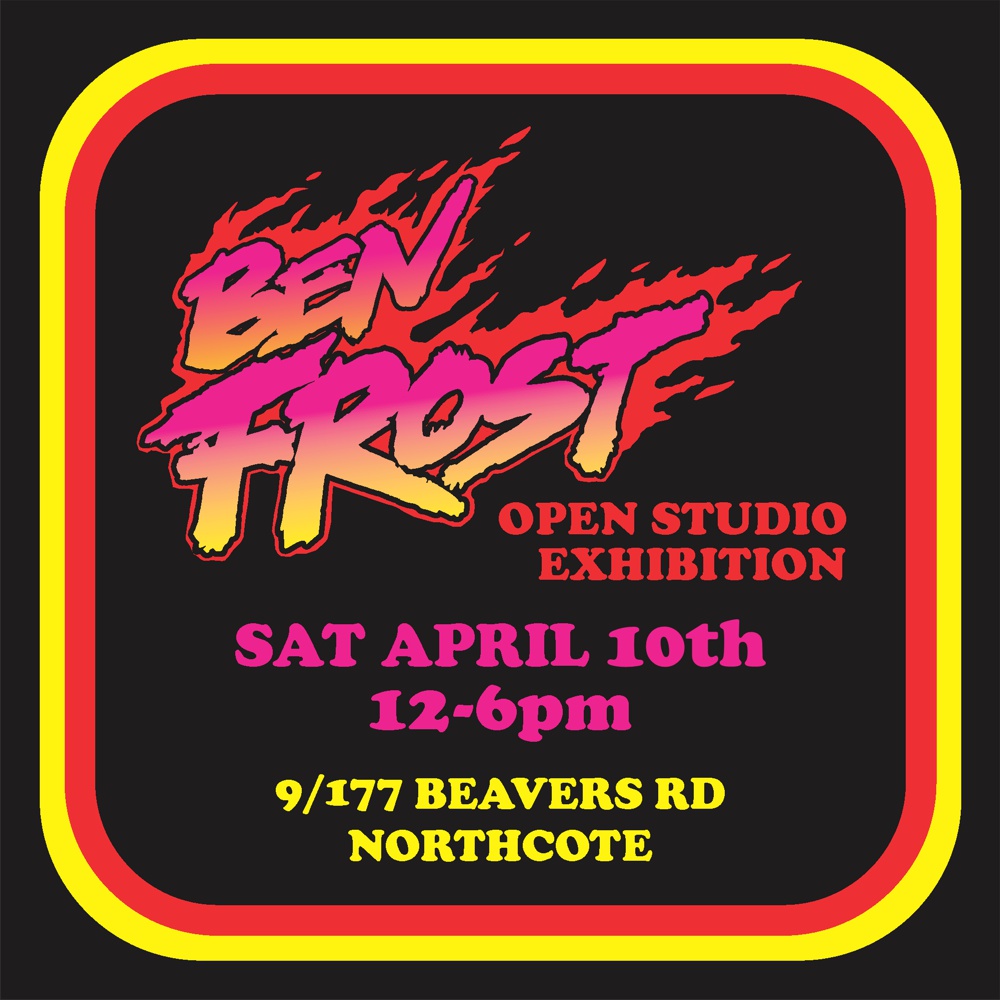 Australian pop artist Ben Frost is throwing open the doors to his Melbourne studio this week. With over 100 new artworks on display, this is the first time his new workshop has been open to the public.
This Saturday April 10, the studio will be open from 12 -6pm, there is no need RSVP, but due to COVID restrictions capacity in the studio will be limited, so get down early!
Artwork will be available to purchase and take home on the day and refreshments will be provided. New works include Ben's signature painted packaging, editions of laser cut board stencils, paintings on board, and brand new XL handmade packaging on board.
If you're not able to make it to the studio, all unsold artwork will be available to order online afterwards, with worldwide delivery.
Sign up to Ben's mailing list here for the latest updates…
Ben Frost Studio, 9/177 Beavers Rd, Northcote, VIC 3070, Australia
www.instagram.com/benfrostisdead