Indonesian artist Roby Dwi Antono have collaborated with ArtPort for his latest limited edition screenprint entitled "Ranger Merah". In his print, a child with insidious eyes that somehow bleed innocence is portrayed with a dead dinosaur corpse behind her. She stands staring right back at the viewer, smugly wearing her prey's head, holding the weapon with a sense of uncertainty washing over her face.
Ranger Merah comes in an edition of 50 and measures 67 x 50 cm. The print is priced at 5,850 HK$.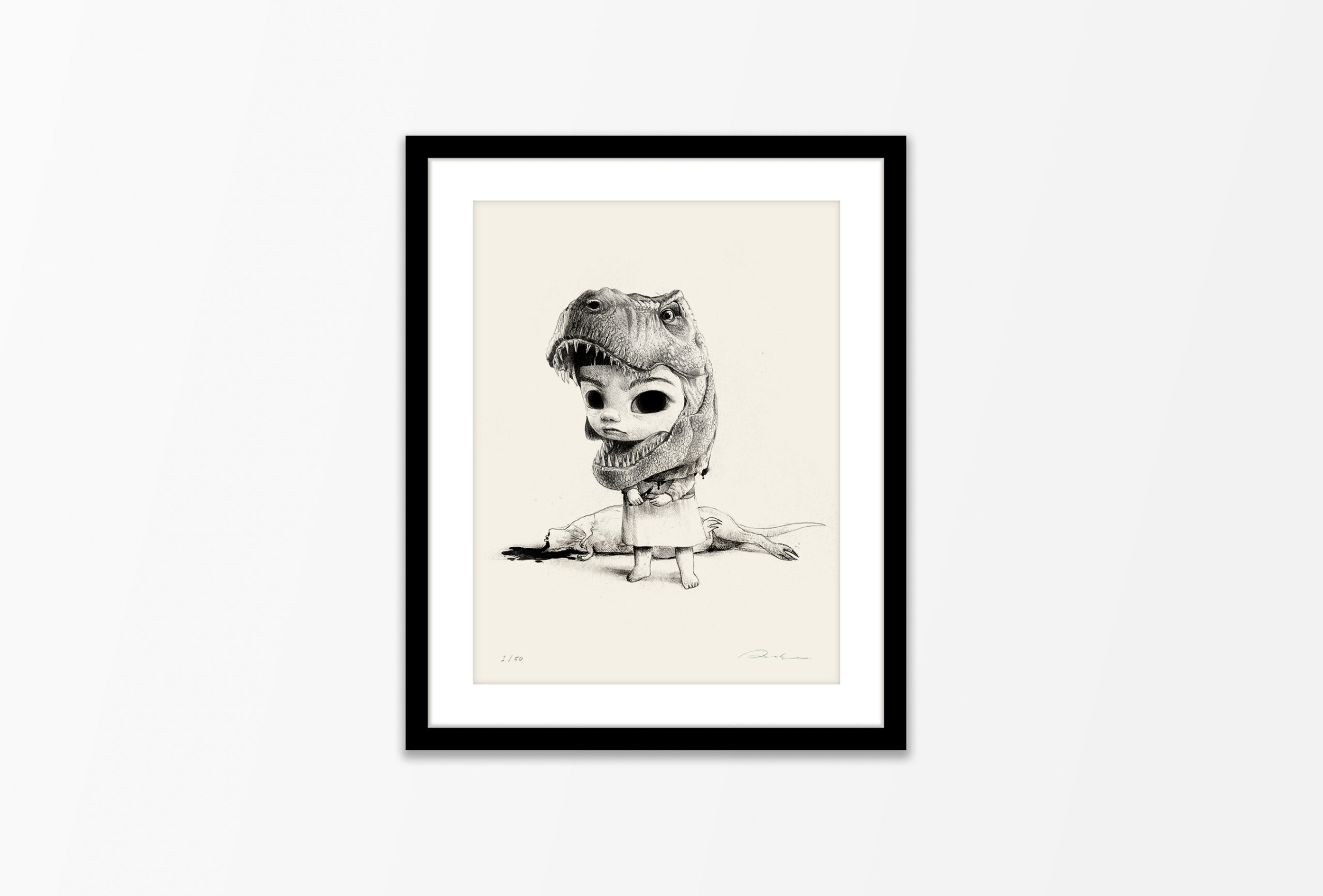 Ranger Merah will be available in May 20, 2020, Thursday 
7PM HK Time (7AM NYC, 4AM LA, 9PM Melbourne, 12PM UK, 8PM Tokyo) at ArtPort website.
Roby Dwi Antono is a visual artist mainly creating surrealistic paintings as well as sculptures and prints. His work opens a portal to another universe where spaceships, aliens, dinosaurs and creatures with humanly features come together. These surrealistic creations that once lived only in Dwi Antono's imagination come to life in a new realm on his canvas.
ArtPort is a publishing house established in 2020. ArtPort supplies limited high-quality editions and prints by artists from the new contemporary art wave. Created around the theme of travelling, ArtPort aims to have people on board, offering them a journey through the art world and an easy way to bring it to their homes. Each edition is a unique and exclusive collaboration between ArtPort and leading contemporary artists.
Take a look below to view more photos of Ranger Merah screenprint.